Officer Tony Carlson spotted a homeless guy by the name of Phil having difficulty shaving himself at a petrol station, so he stepped in and help the guy shaved his beard off.
Apparently someone from McDonald's advised Phil from Florida that if he could come on Monday with a clean shaven face, he could have a job. So Phil bought a razor but don't know how to use it. That's Weird!?!
The police officer helped Phil shave himself and his weird kindness footage quickly went viral in Facebook. Weird!?!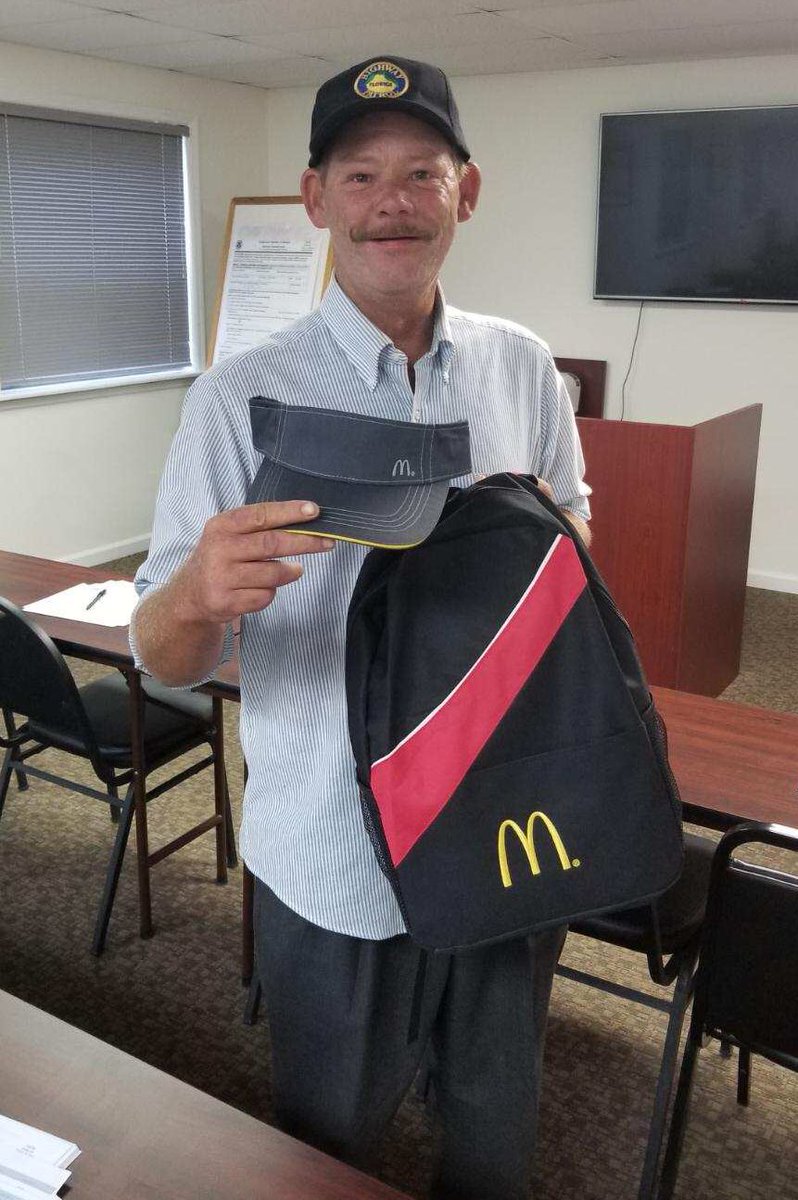 Phil landed a job at McDonald's because of a clean shaven face helped by a police officer in shaving himself. Source: Tallahassee Police /Twitter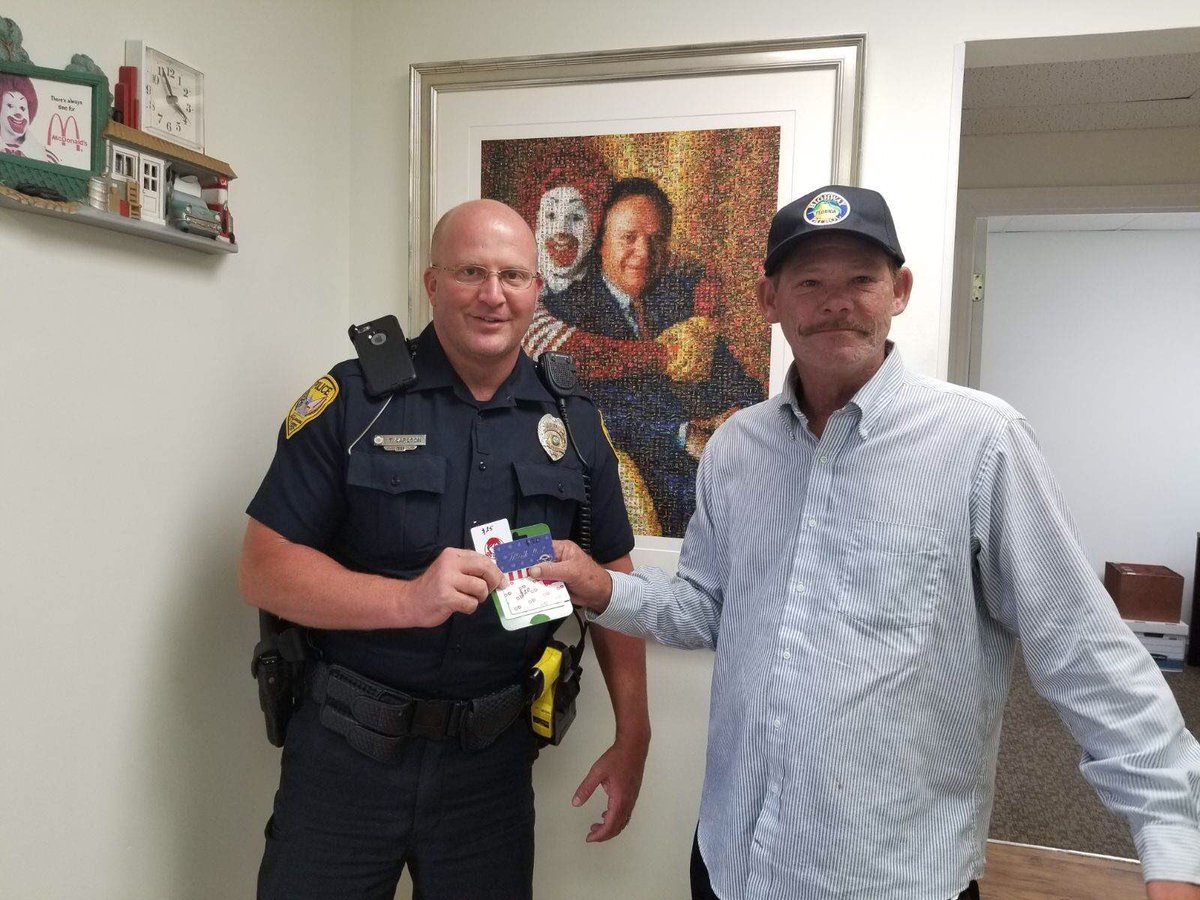 Phil, who now works great and enjoying his job at McDonald's is giving a gift card to Officer Tony Carlson, who helped him shave his beard off for a McDonald's Monday interview. Source: Tallahassee Police /Twitter